You want to be in the policing field and you want to be efficient at the process - after all, time is money, and jobs in the policing field are well-paid. You're highly qualified, you volunteer, and you are fit. Now it's just your police test or your interview holding you back.
Perhaps you've tried your test already and are waiting to re-write, or perhaps you're proactive and don't want to spend the time learning along the way by failing so searched for the right teaching company.
Congratulations because you found us and you're ready to work with the right teaching!
Ontario ATS Policing Program (PATI, BPAD, WCT) has over 2,000 questions and over 150 videos, and ongoing content being added - the competition can't even start to match the depth of material offered.
Cognitive Results has been personally preparing police applicants since 2005. You will be taught WHAT to learn, HOW to learn, and HOW to approach the policing field jobs with the right mindset and attitude. It's not just about having good credentials. There's more to it.
Cognitive Results has been created one question at a time by a Certified Ontario Teacher (since 1988) and Professional Engineer (since 1984). This is a full-time business, with full-time hours.
Gillian's passion is seeing you succeed. Her methods work because they are tried and tested to be true. Years of teaching police applicants has resulted in amazing success rates for clients.
Our Ontario PATI program has a 100% success rate (for those meeting benchmarks).
Policing tests added to Cognitive Results always have quality content that is very specific to the test. No bank of questions here!
New information is added as it comes to light. This keeps the site current.
High pass rates come from quality materials with the right content and the right level, combined with an individual attention level that is unmatched elsewhere.
There is no substitute for a good teacher who is passionate about both the material and your success!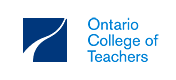 ONTARIO POLICING PROGRAM INCLUDES:
ATS PATI TEACHING AND PRACTICE (1000+ questions)
ATS WCT TEACHING AND PRACTICE + SOLUTIONS - ACCURATE!
ATS BPAD TEACHING AND PRACTICE + SOLUTIONS - ACCURATE!
PROPRIETARY INFORMATION ON OUR COMPLETE TEACHING
SORRY CAN'T SHARE IT HERE
VIDEO COURSE ALL SECTIONS!! (150 VIDEOS AND QUIZZES) STEP-BY-STEP
CORRECT DIFFICULTY
CORRECT CONTENT
ERROR-FREE AND CLEAR TEACHING
COMPLETE SOLUTIONS
UNLIMITED ATTEMPTS
PATI Information:
In order to be able to be a police officer in Ontario, Canada, you must first earn your OACP certificate. Part of the OACP requirements include the PATI, or Police Analytical Thinking Inventory.
The PATI tests three key areas to predict future performance:
Deductive Reasoning - The ability to draw appropriate conclusions from information provided.  Police officers are often required to make sense of evidence by drawing conclusions about its relevance and meaning.  This is tested through the Syllogisms and Travel Time tasks.
Inductive Reasoning - The ability to identify trends or common characteristics in a series of objects or information presented.  Police officers often need to sift through seemingly disconnected facts and make judgements about how they fit together.  This is tested through the Classifications and Figure Series tasks.
Quantitative Reasoning - The ability to apply basic arithmetic operations like addition, subtraction, multiplication, division and fractions to solve problems.  Police officers are required to apply arithmetic processes to determine rates of speed, stopping distances, etc.  This ability is tested on the Word Problems and Arithmetic tasks.
Where I come in .... specialized experience since 2005 ... to help you
Don't be a statistic. Most applicants underestimate the PATI and waste months waiting to rewrite.
This testimonial is from a client who went through my process start-to-finish and ended up getting two job offers. An experienced officer at this point in the Toronto area, this client was skeptical upon signing up due to having purchased other prep sites' memberships. Most of my clients have come from other prep sites and are in the position of being cynical.

Hi Gillian,

Thank you seems so inadequate right now. Thanks to your amazing materials and advice I passed my Eci with Hamilton (85% failure rate per my interviewers) today and I'm still in the thick of things with two other services as well!

For anyone reading this, you will not find better material than Gillian's to prepare you for this process from start to finish. As the saying goes, if you fail to prepare...prepare to fail. I can attest to this being a HIGHLY competitive and stressful process. Do not make it harder than it has to be, do not leave anything to chance, and do not think for a second that you'll find another site to better prepare you for this journey.

If you are serious about becoming a police officer and serious about not having to redo any steps in this journey, park your ego and let Gillian guide you.
C.B. (Police Officer in Ontario)