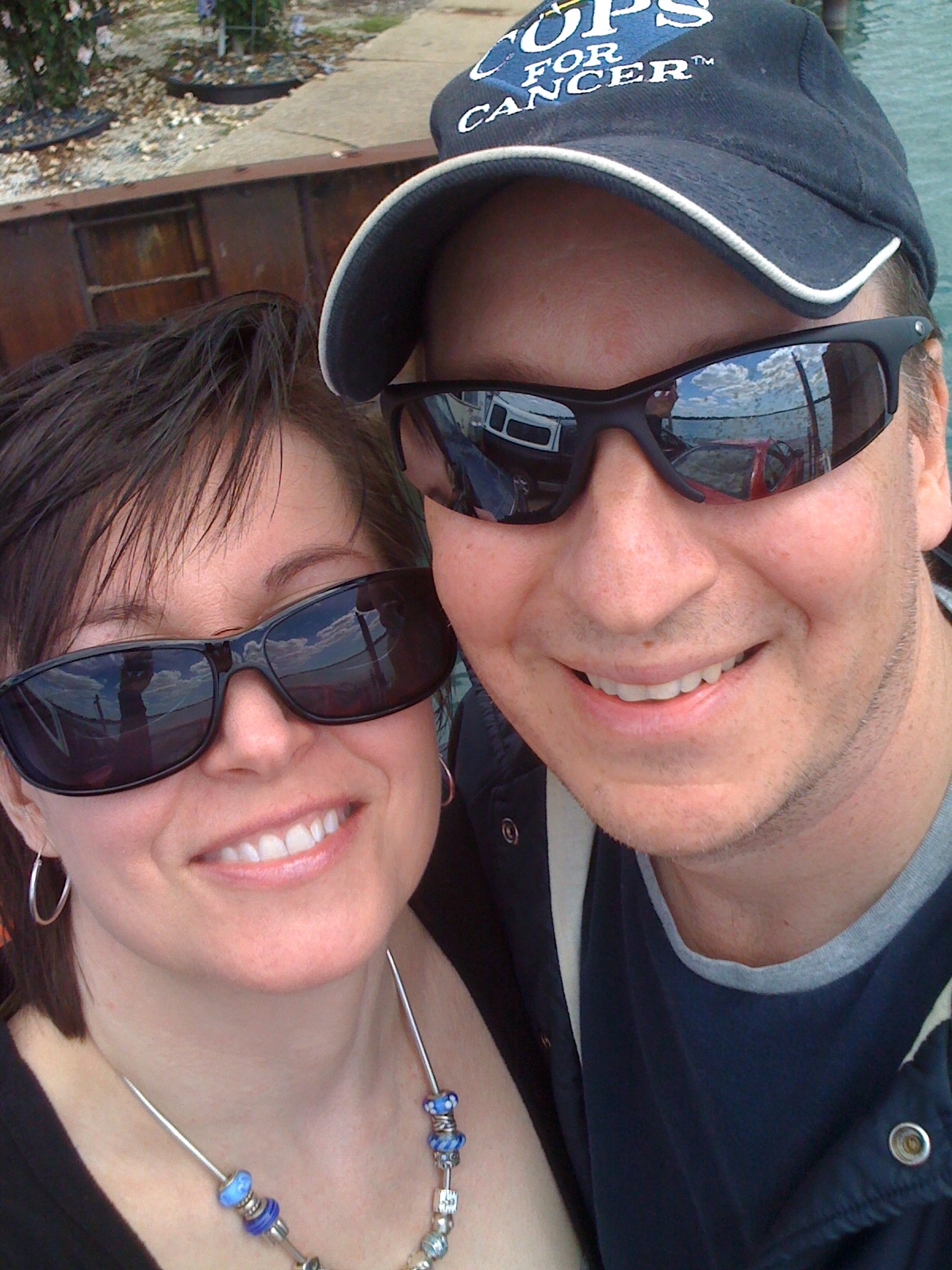 Fast-track your policing and policing-related career change by using our teaching expertise (since 2005) and our academic support.
Video training sets us apart.
Based on YEARS of in-person training.
We get results.
Cognitive Results is a premium start-to-finish service that will help you through your police tests and interviews (including PATI, SIGMA, Rcmp, APCAT, CBSA, Canadian Forces, NavCan, nuclear security, corrections, and OPP testing after the interview). Academic support provided. Continual updates in real time ongoing. Accurate information as currently being tested.

Enroll to tap into years of knowledge and shortcut your career change. Don't waste your time with the others and become a statistic. Your time is valuable. Get the support you need.
Video teaching, practice questions, practice timed tests, behavioural interview teaching, and more. Our success rate is incredible! Just look at all of the testimonials!
We get told by members that they hesitated to sign up because we looked too good to be true - that's a sad commentary on the quality of offerings out there in this day and age. Gillian is a Certified Ontario Teacher and a Professional Engineer. Ethics are a strong point for us. We're old-fashioned in our quality, customer service, and amazing results. We're all about helping you get your goals accomplished!
Gillian, Words can't say enough to express my appreciation for all of the help you have given me to get my OACP certificate. I feel that I have finally found someone who knows what they are doing and is willing to share that with others. I'm so excited to be going to the next stage and will be purchasing your Interview Program tonight after work. I know I will get the right teaching just like you taught me right for the PATI, WCT, and BPAD. Thanks again for all of your help!" W., October 26, 2017
Recent Success Stories
"Hey Gillian! Once again your program has done wonders as I aced my interview today! Thank you so much for all your help!" June 1, 2018
"Hello Gillian, It went very well. Thank you! I give a lot of credit to Cognitive Results for passing my ECI and LFI on my first try! And helping prepare for my psych." May 31, 2018
"hey Gillian, yes thanks for asking I got my OACP certificate and now I'm ready to buy your interview program. The PATI test was so easy in the end I couldn't believe how i struggled for so long before signing up with you. For sure pass my comments on to others haha we're all so skeptical but you're the real deal for sure. Thanks again and I will do better at keeping in touch." May 15, 2018
"Hi Gillian, I wanted to let you know I passed both interviews and now it's on to the Backgrounds. There is no way I could have known everything you taught just by researching. The interview program is incredible and I feel sorry for other candidates who pass it up - ha! their loss! lol. Thank you for doing what you do for us." May 7, 2018
"Hello Gillian, Thank you for the APCAT program - it really saved my life as I was on my last allowed chance to write it. You made everything easy to understand and had all of the practice I needed. If I hadn't found you, I would have lost this chance by failing again. So thank you." May 5, 2018
"Hi Gillian! I just wanted to let you know that your Interview Program is amazing and very accurate! I interviewed for xxx, xxx, and xxx and I passed all three. I am so pleased with your help and can't say enough about your programs. Your PATI program was also perfect. Thanks you for everything. You've made a huge difference in my success in this process and I will always be grateful. Thanks again!" April 20, 2018
"Hi Gillian! Hope this email finds you well! I passed the armed forces exam (CFAT) today, all thanks to your program. Everything that you had for the material was what the test was." March 29, 2018
"Hi Gillian, I just wanted to say thank you for all your help, I just wrote my PATI and WCT and passed both with no problem at all! Time for stage 2. Thanks again!" March 5, 2018
"Hello Gillian! I just wanted to say thank you for a wonderful program and that I passed the ACT and APCAT today on my first attempt." February 25, 2018
"Good evening Gillian! I can't say enough about your program when I meet new people Who have expressed interest in policing.Thanks to you I was able to walk through the bpad and finally receive my C.O.R yay for Gillian! Thanks so much for your advise and support Gillian I really appreciate it." February 24, 2018
"I passed the (CBSA) psych 🙂 I just wanted to thank you for doing the phone interview with me! I got perfect on my tests with no follow up questions. I was well prepared for the in-person psych Interview." February 21, 2018
"Dear Gillian, I got my (OACP) certificate on Friday. Thank you for your guidance always. Purchased the interview program and working on my resume now. Warm Regards" February 17, 2018
"Hi Gillian, I appreciate you getting back to me. (Note: This client passed the ECI and moving on to the Panel Interview.) This a lot more help than I have been able to find on my own, you've been very helpful. I do not have the exact date of the panel interview yet. I had a home visit and was told that I will be contacted by their department on setting the date, it will early March. Thank you for creating such a great program. I've learned how to properly prepare and I feel like I can walk into any interview room and be successful. Have a great day!" February 15, 2018
"However all the hard work paid off as I successfully passed the PATI - and I certainly attribute the success to your teaching techniques. Thank you again!" February 15, 2018
"Hi Gillian, Hope all is well. I just wanted to finally touch base with you after our ECI interview...so much happened! Anyhow; both me and xx got into Halton Regional Police. We are actually at OPC now! Your program is amazing. It got us through the PATI! In the interviews especially; the LFI; ECI ; and Psych portion was amazing as well! Thanks for all your help! Also, I am constantly letting people know about your program! I will keep in touch!" February 6, 2018
"Rewind back to September 2016... I wrote my ATS for the first time after studying very intensely for a couple months in hopes of securing a "Meets Standard" on my PATI, WCT, and PREP, only to find out that I was unsuccessful in one or more of my sections... The three or four days it took to receive my results felt like weeks, and I soon found out that I failed my PATI. Now, I had family, friends and my girlfriend telling me that it was not a big deal and that it happens to the best of us, but my stubborn self made this unsuccessful attempt turn into a massive failure, along with a test that seemed impossible to pass. Fast forward to a few months ago, I decided that it was a good time to get going with this PATI again because my schooling and volunteer wasn't so hectic this past November and December. A friend of mine highly recommended Cognitive Results so I took the leap of faith and purchased Gillian's 4 month subscription not knowing the happiness and level of opportunity it was soon going to bring me. As fresh as just a few days ago, I received amazing news via email and was successful in every area of the ATS!!
Without making this rant of mine paragraphs long, I will get to the point now as I have painted quite the image in your head as to what my situation has been like the past two years.
Her step by step videos are so simple to understand and her material is by far the most ACCURATE out there in regards to what the PATI is like on test day. If you have any concerns or questions about anything during your studies, she not only emails you but will literally call you and talk to you over the phone until you understand it. Now, that not only speaks volumes on the type of website subscription this is, but also the type of person Gillian is by helping you bridge your dreams to your reality.
Buy it, learn it and pass the ATS and get serious about becoming a Police Officer because we all know how competitive it really is." February 5, 2018
"Hi Gillian, Just an FYI, I passed Stage 2 and received my COR yesterday! What a beautiful piece of paper it is! I'll let you know as things progress. Thanks again!" January 20, 2018
True story. A client who ends up getting hired after my help plus the interview program came to me originally after having a poor experience with another company. He actually failed the psych interview after their coaching. In fact, they stopped returning his calls while he was trying to get answers despite promising to give him the help he had paid for. Please be aware just because someone is a former police officer, it doesn't mean that they are good at customer service, nor do they know exactly how to pass the interview or psych. It just means they passed their own many years ago and have now decided to start a business around that using their former employment experience as "credentials" and "social proof". The stories I could tell you ...
"Hi Gillian, I wanted to thank you for helping me during the last few weeks. I was offered Employment by xxxxxx for the position of xxxxxx Officer. Thank you again for calling me." January 19, 2018
"If you are on this site right now do not, I repeat, do not even waste your time with any other program. I was introduced to this program by a friend and he told me what I'm about to tell you. He said that if you want to pass your Pati and Wct with ease look no further then Cognitive Results. I will be honest I was a little hesitant at first just because there are quite a few programs out there. But when my friend went through the program and did his Pati and Wct he told me it was a breeze after purchasing this program. Ladies and gentlemen take it from me a guy that was horrible at math especially algebra and I had no clue how to get through the syllogism section because I went for my ats years ago and failed miserably. My first attempt I never even heard of a syllogism at that point. My feedback from ats was devastating I needed to work on almost every section of the Pati. Fast forward to January 6 2018 my test day I walked in the testing room and they said start. When I flipped the first page over and started flying through the test all I was saying to my self thank god for Gillian. Trust me when I say this program can not be matched and believe me when I say it is worth every last penny. I got my results profile on Jan 10 and when I opened it up it said MEETS STANDARD for every single test I just giggled to myself and said, thank you Gillian, thank you." January 14, 2018
"Hello Gillian, I know I had reservations about signing up because of my bad experiences with the other companies, but I just wanted to let you know that you are really different than anyone else and I wish I had found you earlier. It would have saved me a lot of time and money too. Anyway, I'm just relieved that I've finally found someone to help in this process as I'm not the youngest kid on the block lol and I don't want to waste any more time. Thank you for teaching everything so thoroughly and for providing this service. As a more 'mature' student I appreciate the skill level that you bring to the table. I will be sure to tell anyone who's thinking of policing about you. Oh and thank you for the support too - you sure are attentive to your clients."
We were featured on OPP's Twitter account for our FREE sample test!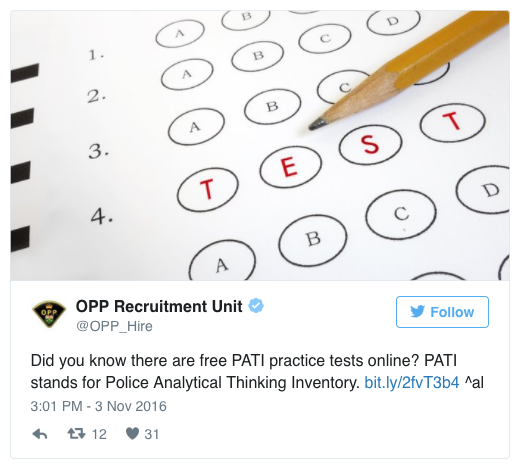 You want to get your career change done fast and efficiently, so hire Cognitive Results - you are paying for our experience and knowledge. Do you want to wait while you figure it out and fail your testing and MISS your opportunity?
Our success rate is unparalleled. Every single client .... that's 100% .... who has completed the program and met the benchmarks provided has passed. Clients using the interview programs are hitting it out of the park.
You will have access to the only site using full-on video teaching for both the tests and the interviews - over 150 videos on the site to date. You will have the benefit of my 13 years of teaching experience in the police testing area (30 years of teaching in all) - this means that you have the best methods of teaching you the material combined with the correct material to teach.

Our Products: Click for Details and Pricing
Cognitive Results is a teaching and coaching resource for clients pursuing career changes in government and law enforcement.
Our Mission: to inspire, encourage, and support career change in government and law enforcement by providing the highest quality and most accurate training materials for testing and interviewing.