About Gillian:
Cognitive Results has been preparing police applicants since 2005. Gillian created the programs to help others after going through the process with her husband and realizing the resources and sites out there were frustrating and inaccurate. As a Certified Ontario Teacher, Gillian knows both HOW to teach you as well as WHAT to teach you to be successful.
She has been teaching police applicants like you since 2005, and teaching math since 1988. With the credentials of being a Professional Engineer (since 1984) and being an Ontario Certified Teacher (since 1989), she is well qualified to teach YOU for the police testing you want to pass.
Gillian's passion is seeing you succeed. Her methods work because they are tried and tested to be true. Years of teaching police applicants has resulted in amazing success rates for clients. The Ontario Police and the rest of her online police courses have a 100% success rate - and the Interview course has a 98% pass rate (due to client delivery and attitude not being controlled) - it's no joke that she knows what she is doing and passes it on to you.
There is no substitute for a good teacher who is passionate about both the material and your success!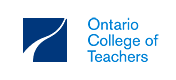 About Cognitive Results:
Policing tests added to Cognitive Results always have quality content that is very specific to the test. No bank of questions here!
New information is added as it comes to light. This keeps the site current. Testimonials are recent.
High pass rates come from quality materials with the right content and the right level, combined with an individual attention level that is unmatched elsewhere.