You want to be in the military and you want to be efficient at the process - after all, time is money, and jobs in the military are good. You're highly qualified, you volunteer, and you are fit. Now it's just your CFAT holding you back.
Perhaps you've tried your test already and are waiting to re-write, or perhaps you're proactive and don't want to spend the time learning along the way by failing so searched for the right teaching company.
Congratulations because you found us and you're ready to work with the right teaching!
Cognitive Results has been personally preparing police and military applicants since 2005. You will be taught WHAT to learn, HOW to learn, and HOW to approach landing a military job with the right mindset and attitude. It's not just about having good credentials. There's more to it.
Cognitive Results has been created one question at a time by a Certified Ontario Teacher (since 1988) and Professional Engineer (since 1984). This is a full-time business, with full-time hours.
Gillian's passion is seeing you succeed. Her methods work because they are tried and tested to be true. Years of teaching police applicants has resulted in amazing success rates for clients.
You benefit from quality content and accurate material in your policing test. New information is added as it comes to light which keeps the site current.
High pass rates come from quality materials with the right content and the right level, combined with an individual attention level that is unmatched elsewhere.
There is no substitute for a good teacher who is passionate about both the material and your success!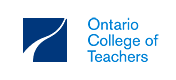 The Military testing, including Military Police, encompasses a wide range of aptitude questions. Practice material follows the structure of the CFAT closely, with all areas thoroughly covered. Hundreds of custom-created questions throughout, including the Spatial Analysis type. You won't find this customization and level of detail anywhere else.
The higher you score in the CFAT, the more opportunities you will be given in the Forces. By completing the preparation and scoring higher, you will directly affect your future self positively. Don't underestimate the importance of this test. Feedback is our preparation materials are correct and at the right level!
CANADA-WIDE PROGRAM INCLUDES:
CANADA FORCES CFAT
CBSA OTEE
CORRECTIONS WONDERLIC WPT-Q (USED FOR MANY JOB APTITUDE TESTS)
RCMP RPAT, e-RPAT
BONUS: MATH CONCEPT TESTS
VIDEO COURSE!
SPECIFIC TEACHING AND PRACTICE TO CFAT MILITARY TESTING
PRACTICE MIMICS THE REAL TEST
VIDEO TEACHING
VERBAL SKILLS SECTIONS
GRAMMAR SECTION
VOCABULARY SECTION
DEFINITIONS SECTION
SYNONYMS/ANTONYMS SECTION
SPELLING SECTION
VERBAL ANALOGY SECTION
PROBLEM SOLVING SECTIONS
COMPUTATION SECTION
WORD PROBLEMS SECTION
GEOMETRY SECTION
LOGIC PROBLEMS SECTION
NUMBER/LETTER SERIES SECTION
PATTERNING SECTION
FIGURAL ANALOGY SECTION
SYLLOGISMS SECTION
SPATIAL ABILITY SECTIONS
MAPPING SECTION
THREE-DIMENSIONAL SECTION
SPATIAL ANALOGY SECTION
VISUAL PATTERNING
VIDEO COURSE ALL SECTIONS!! (150 VIDEOS AND QUIZZES)
STEP-BY-STEP
CORRECT DIFFICULTY
CORRECT CONTENT
ERROR-FREE AND CLEAR TEACHING
COMPLETE SOLUTIONS and 90 VIDEO SOLUTIONS
UNLIMITED ATTEMPTS