You want to be in the policing field and you want to be efficient at the process - after all, time is money, and jobs in the policing field are well-paid. You're highly qualified, you volunteer, and you are fit. Now it's just your interview or sometimes even your psych holding you back.
Perhaps you've tried your interview already and are waiting to try again, or perhaps you're proactive and don't want to spend the time learning along the way by failing so searched for the right help.
Congratulations because you found us and you're ready to work with the right teaching!
Cognitive Results has been personally preparing police applicants since 2005. You will be taught WHAT to learn, HOW to learn, and HOW to approach the policing field jobs with the right mindset and attitude. It's not just about having good credentials. There's more to it.
Cognitive Results has been created one lesson at a time by a Certified Ontario Teacher (since 1988) and Professional Engineer (since 1984). This is a full-time business, with full-time hours.
Gillian's passion is seeing you succeed. Her methods work because they are tried and tested to be true. Years of teaching police applicants has resulted in amazing success rates for clients.
You benefit from continually added specific policing information of the highest quality. You also benefit from new information being added right away as it comes to light.
High pass rates come from quality materials with the right content and the right level, combined with an individual attention level that is unmatched elsewhere.
The Police Interview Membership offered on Cognitive Results has passed 99% of the clients to date who have followed the complete program.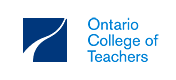 RESUME TIPS
COVER LETTER TIPS
PBQ LFI, ECI, PSYCH
SIGMA for OPP
SPECIFIC SERVICES CHANGES COVERED
PROPRIETARY INFORMATION TAUGHT
SORRY WE CAN'T LIST IT HERE
ONTARIO POLICE INTERVIEW PROCESS COVERED
UNLIMITED ATTEMPTS
99% PASS RATE FOR THOSE COMPLETING THE PROGRAM
INCLUDES SIGMA FOR OPP
INCLUDES SPECIAL CONSTABLE INFO
TORONTO PARKING ENFORCEMENT
TORONTO COURT OFFICER
The ECI has a 80% or more failure rate. Are you going to leave this to chance? Cognitive Results clients score extremely high on their interviews. Some have scored perfectly. Get the teaching that will set you apart. ONE-ON-ONE coaching is available to MEMBERS ONLY. You must purchase the Program, learn the material and then coaching can be purchased additionally. Most do not need it due to the extensive nature of the teaching material and videos.
Hi Gillian,

Thank you seems so inadequate right now. Thanks to your amazing materials and advice I passed my ECI with Hamilton (85% failure rate per my interviewers) today and I'm still in the thick of things with two other services as well!

For anyone reading this, you will not find better material than Gillian's to prepare you for this process from start to finish. As the saying goes, if you fail to prepare...prepare to fail. I can attest to this being a HIGHLY competitive and stressful process. Do not make it harder than it has to be, do not leave anything to chance, and do not think for a second that you'll find another site to better prepare you for this journey.

If you are serious about becoming a police officer and serious about not having to redo any steps in this journey, park your ego and let Gillian guide you.
C.B. (Police Officer in Ontario)