If you're on this page, you have likely been invited to write your SIGMA with the OPP. The OPP has given you a short window to prepare and this is a very difficult aptitude test to prepare for on short notice. It's designed this way to weed out candidates. As a result, purchasing our skills materials MAY NOT help you pass because you may not be able to get your skills up in time.
We have a very good set of materials, with excellent feedback regarding its accuracy from many sources at this point. HOWEVER, WE HAVE TO WARN YOU ...
Successful candidates have an extensive background with aptitude test preparation. If you don't have this background, you will find it difficult to prepare even using our material. We do not refund the program fees as a result.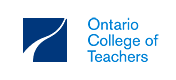 The SIGMA Test or SSPO (Sigma Survey for Police Officers) is used with police services in Saskatchewan and Ontario, Canada with the OPP (included with the Interview Program), and in various locations in the United States. This is a standardized test – the SIGMA is the SIGMA– no matter where or when you write it.
The SSPO (SIGMA) testing practice offered on Cognitive Results has passed 100% of the clients to date who have followed the complete program.
INCLUDES:
SIGMA SURVEY POLICE OFFICERS (SIGMA SSPO)
USED FOR OPP SIGMA
PROPRIETARY INFORMATION TAUGHT
SORRY WE CAN'T LIST IT HERE
SIGMA IS INCLUDED IN THE ONTARIO INTERVIEW MEMBERSHIP
VIDEO COURSE FOR SEVERAL AREAS
CORRECT DIFFICULTY
CORRECT CONTENT
UNLIMITED ATTEMPTS
100% PASS RATE FOR THOSE COMPLETING THE PROGRAM